"Design, Construction, and Function of the Using Knife" with Ed Fowler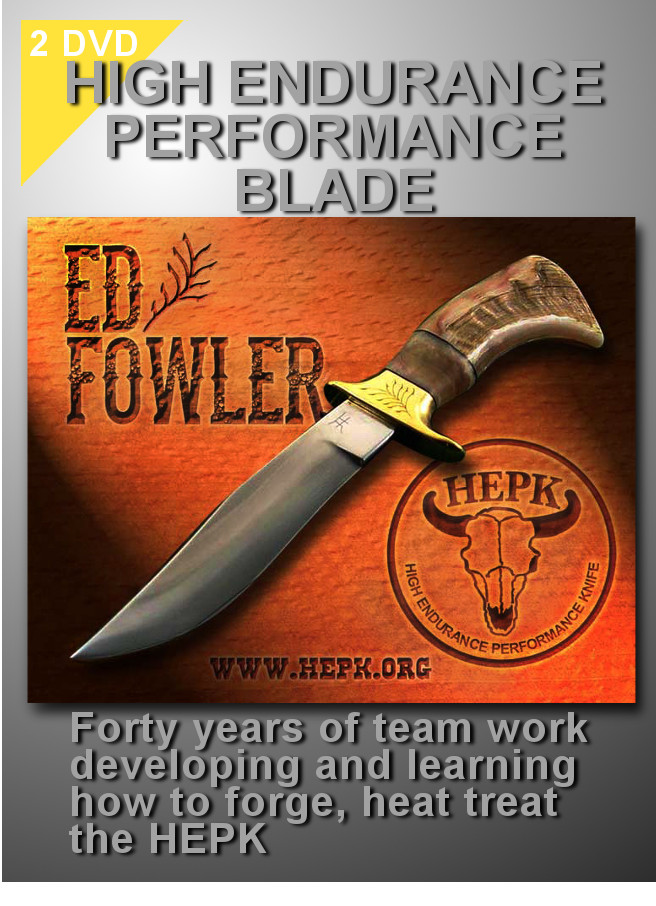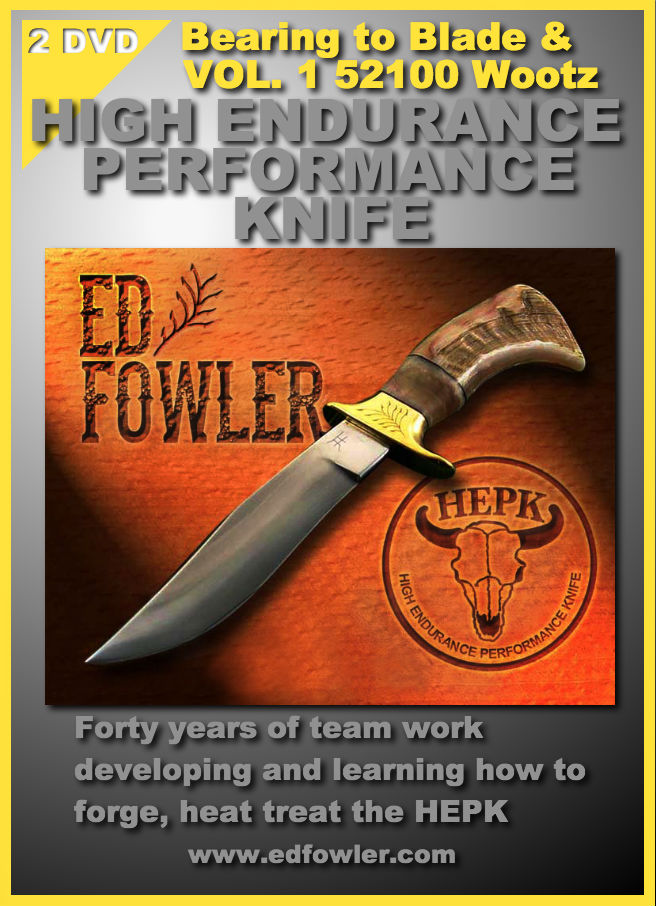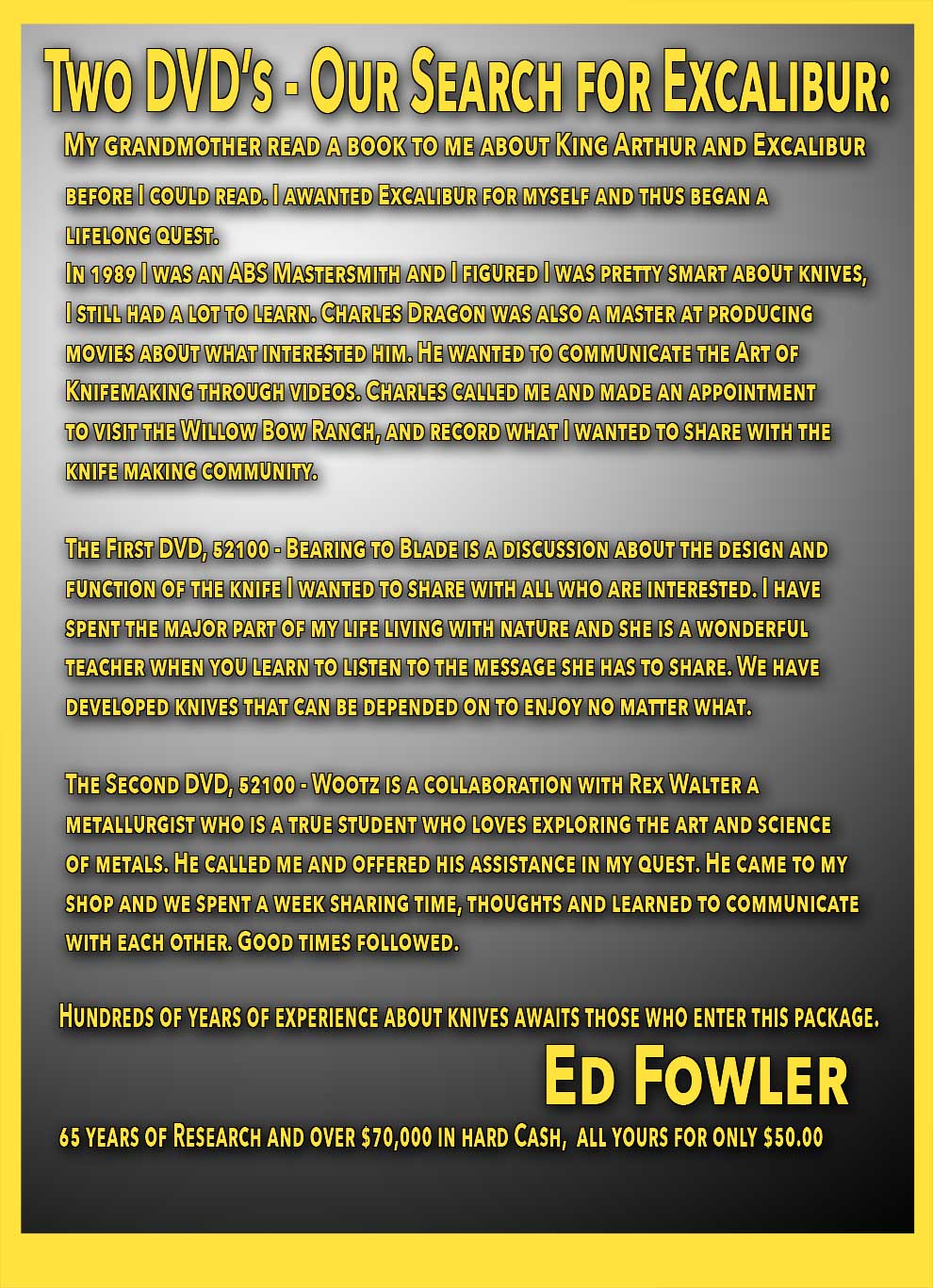 Video Review by Zack Burkett Blade Magazine

The format of this tape is more like a seminar held on Ed's ranch than it is a "class". It begins with a look at the scenery, then you meet Ed, his horse and his dogs, then you go into his shop and he shows you how to forge a blade from a 52100 steel ball bearing. This is a video for the serious bladesmith because converting a 3-inch ball bearing to a blade billet requires a power hammer. On the other hand, it also gives the knife enthusiast insight on the making of a high-performance bade. Fowler also assumes the role of western philosopher with ease, just as he does when you talk with him.
Knifemakers who use stock removal will find the grinding demonstrations are complete enough to make a blade from bar stock. Heat treating and tempering are clearly explained, not only as to how but also why and to what end. Fowler is a believer in guards and makes his case strongly before going on to show how he crafts them. He is equally strong in his opinion of sheep horn as the best knife material for a working knife.
One of the most interesting sections is how Ed made a special knife for a friend who had badly injured his hand. Fowler then goes on to show how to make a handle properly fit a hand. After the knife is finished and the sheath is made, he even takes you out to the corral to show you how to use the blade. Ed's video is like a trip to his old shop in Wyoming. It is a trip well worth taking.
---
---
DVD Back Cover: